UR816C
16 x 16 USB 3.0 audio interface
Quality should always be at the heart of your recording setup, which exactly sums up the UR816C. It has comprehensive inputs and outputs for making multitrack recordings, exceptional microphone preamps, professional features including Word Clock, digital inputs/outputs and mute/dim switches — everything that's needed for a first class recording every time.
Capture the subtlest nuance of every sound
Record at the highest level
Expandable with digital I/O

Steinberg Plus
Steinberg Plus is a real 'plus' if you own one of our UR-C series audio interfaces. Why Plus? Because we give you a great selection of VST instruments and VST sound loop sets for free. It is our way of thanking you for your investment in the best interface family we've ever made. Steinberg Plus content changes regularly
Find out more
Features
32-bit/192 kHz audio resolution
The industry-leading converters used in the UR-C series deliver exceptional audio quality, thanks…
Class-A D-PRE mic preamps
The UR-C series features D-PRE preamps, offering stellar recording quality unmatched in this price…
Compatible with all major audio software
Our UR-Cs are compatible with all major audio software supporting the ASIO, Core Audio or WDM…
Dim and Mute studio controls
For studio sessions, the UR816C features functionality needed to work in a professional studio…
HA mode is a special mode that allows one of a pair of UR816Cs to be used as an eight-channel mic…
Latency-free monitoring with DSP effects
With built-in digital signal processing (DSP), UR-C interfaces provide zero latency monitoring…
Loopback function for streaming
The Loopback function of the UR-Cs offers an easy way of streaming performances live to the…
All UR-C audio interfaces are equipped with a MIDI I/O port to connect any MIDI device, making…
Optical digital connection
Alongside its array of XLR and 6.3mm audio connections, the UR816C features digital in/out ports…
Superspeed USB 3.1 with USB-C
UR-C interfaces feature the USB 3.1 Gen 1 SuperSpeed standard, which provides fast, reliable and…
Built to the most exacting standards, with a robust metal casing, the UR-Cs are rugged enough to…
Word clock with SSPLL™ jitter reduction technology
The UR816C uses SSPLL™, currently the most advanced technology for minimizing audio band jitter…
dspMixFx Remote Bridge is a Windows/Macintosh computer application which allows you to control the…
Combining UR-C units with an iOS audio application such as Steinberg's Cubasis for iPad, provides…
Included software
Based on Steinberg's award-winning advanced music production system Cubase Pro, Cubase AI is a…
UR-C's seamless integration with iPad is enhanced by the inclusion of Cubasis LE, for creating…
dspMixFx mixing application
UR-C interfaces provide zero-latency monitoring with effects for every DAW, with straightforward…
Steinberg Plus is a real 'plus' if you own one of our UR-C series audio interfaces. Why Plus…
Included Effects
Bundled effects plug-in suite
UR-C interfaces come with VST 3, AU and AAX versions of the onboard DSP plug-ins, providing many…
The REV-X built into UR-C interfaces is a complex reverb algorithm, renowned for its high-density…
Sweet Spot Morphing Channel Strip
Developed to deliver a highly musical result, the Sweet Spot Morphing Channel Strip combines a…
Guitar Amp Classics are guitar amplifier effects that make extensive use of advanced Yamaha…
Optimized for clean tones, this amp effectively simulates the tight brilliance of transistor…
This is the amp type to use when you want lightly overdriven crunch tones. It simulates the type…
The DRIVE amp type provides a selection of distortion sounds that simulate the tonal character of…
This amp type simulates a high gain tube amp that is rich in overtones. Ideally suited to playing…
Advantages of using the UR816C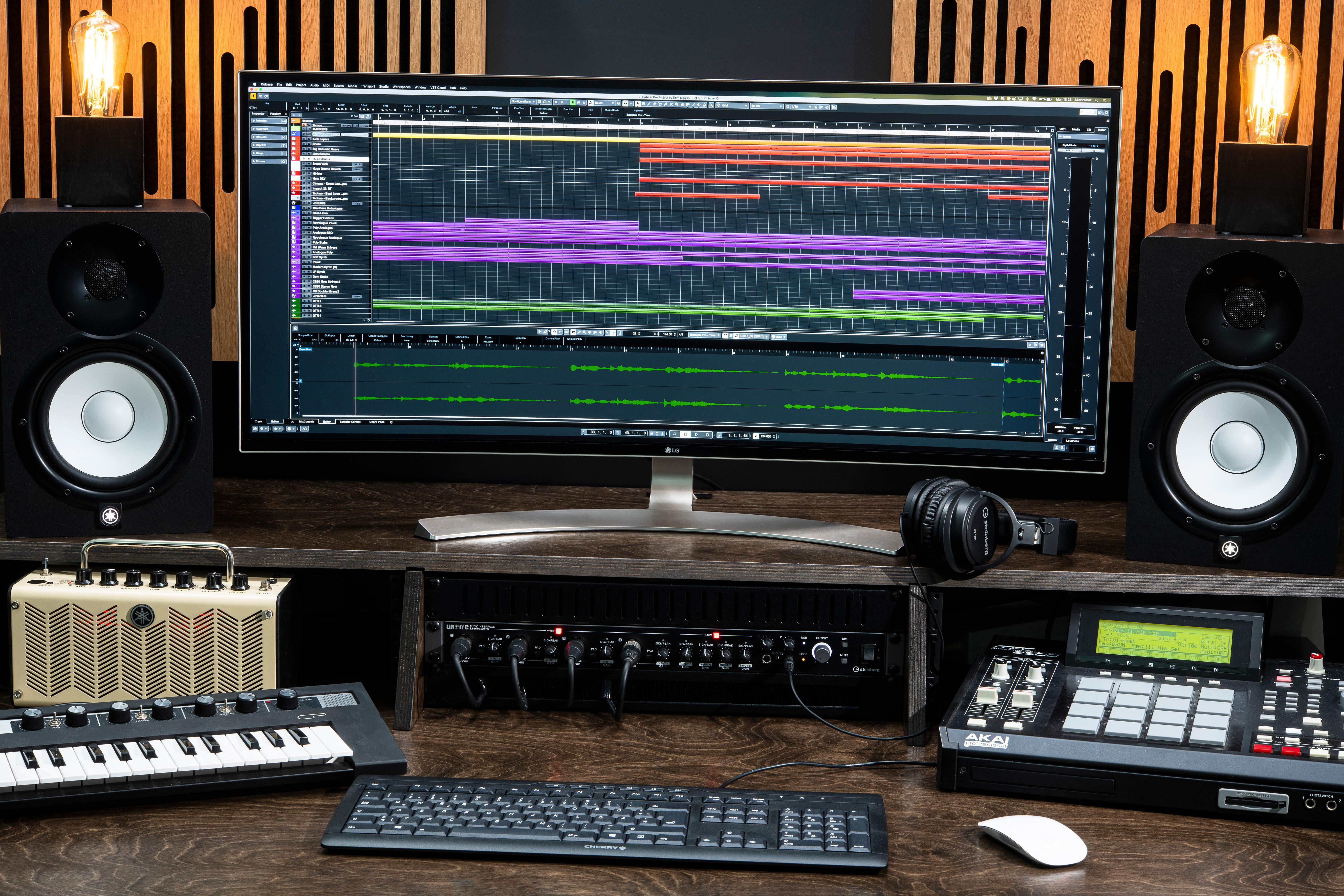 Give your studio a professional heart
The UR816C is the audio interface that forms the heart of your studio. With stunning Class-A D-PRE microphone preamps and 32-bit/192 kHz recording quality, it delivers professional results in every sense. The comprehensive set of mic inputs allows you to record even a full drum set and, with the HI-Z inputs, electric guitars can be captured cleanly and perfectly monitored with zero latency, thanks to the included DSP-based guitar amp simulations. The MIDI connections allow you to use a variety of controllers. The digital connections let you expand your studio by adding converters and word clock with the latest jitter reduction technology makes sure other professional audio equipment will be perfectly synchronized. Dim and Mute function add further studio-grade functionality... and all this can be used with any DAW.
Capture the unique magic of your band
Nothing quite captures the true spirit of a band better than everyone playing together. With plenty of inputs, outputs and options for recording even complex lineups, the UR816C lets you capture this unique magic. High-end D-PRE microphone preamps will capture your vocals and acoustic instruments in stunning detail, while Hi-Z, line, digital and MIDI inputs, as well as DSP effects, ensure every instrument makes an impact. With latency-free monitoring, robust build quality and seamless compatibility with Macintosh/Windows computers and iOS devices, the UR816C is a band's best friend.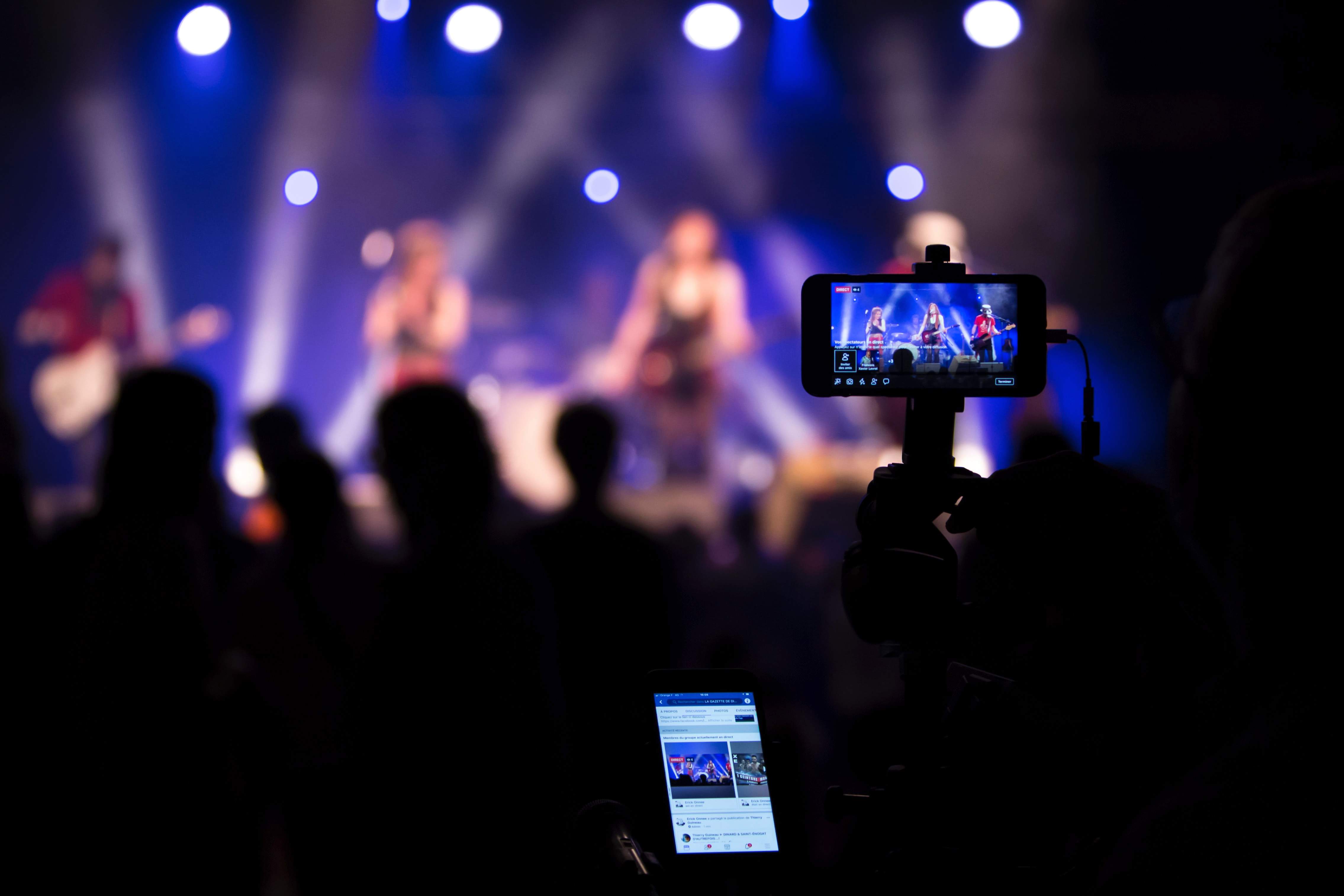 Stream your performance live
Nowadays the world is your stage and the UR816C helps you to broadcast your performances around the globe. By using the Loopback function you can easily stream your concert, rehearsal or living room gig via Facebook Live or other platforms to your fans and anyone else interested in your artistry. The many inputs allow for connecting your complete band setup, while the included DSP-based effects let you create the perfect live mix. Bring the sound that you want to your performance... and enjoy your audience hitting the Like button!
The Perfect Interface for Singer Songwriters | UR22C USB 3.0 Audio Interface

The Perfect Interface to Record Your Combo | UR44C USB 3.0 Audio Interface

For Music Producers and DJs | UR24C USB 3.0 Audio Interface

How To Livestream For Social Media With Great Audio Quality | UR Sto

Host a Webinar with Zoom and Great Sound Quality | URC USB 3.0 Audio Interfaces

Loop Back Mode | UR-C Version 1.5 USB 3 Audio Interfaces