Simon Phillips Studio Drums
Simon Phillips' established recording techniques and his one-of-a-kind playing style emerge in the studio drum kit that comes with over 27 kit pieces, including two kick drums, six snares, eight toms and four octobans, over 6 GB of samples and 14 groove Styles — played and recorded one-by-one by the legend himself.
6 GB Drums for Groove Agent
14 one-of-a-kind MIDI Styles
Exclusive drum solo MIDI grooves by Simon Phillips
24-bit recordings, 16 velocities, 5 round robins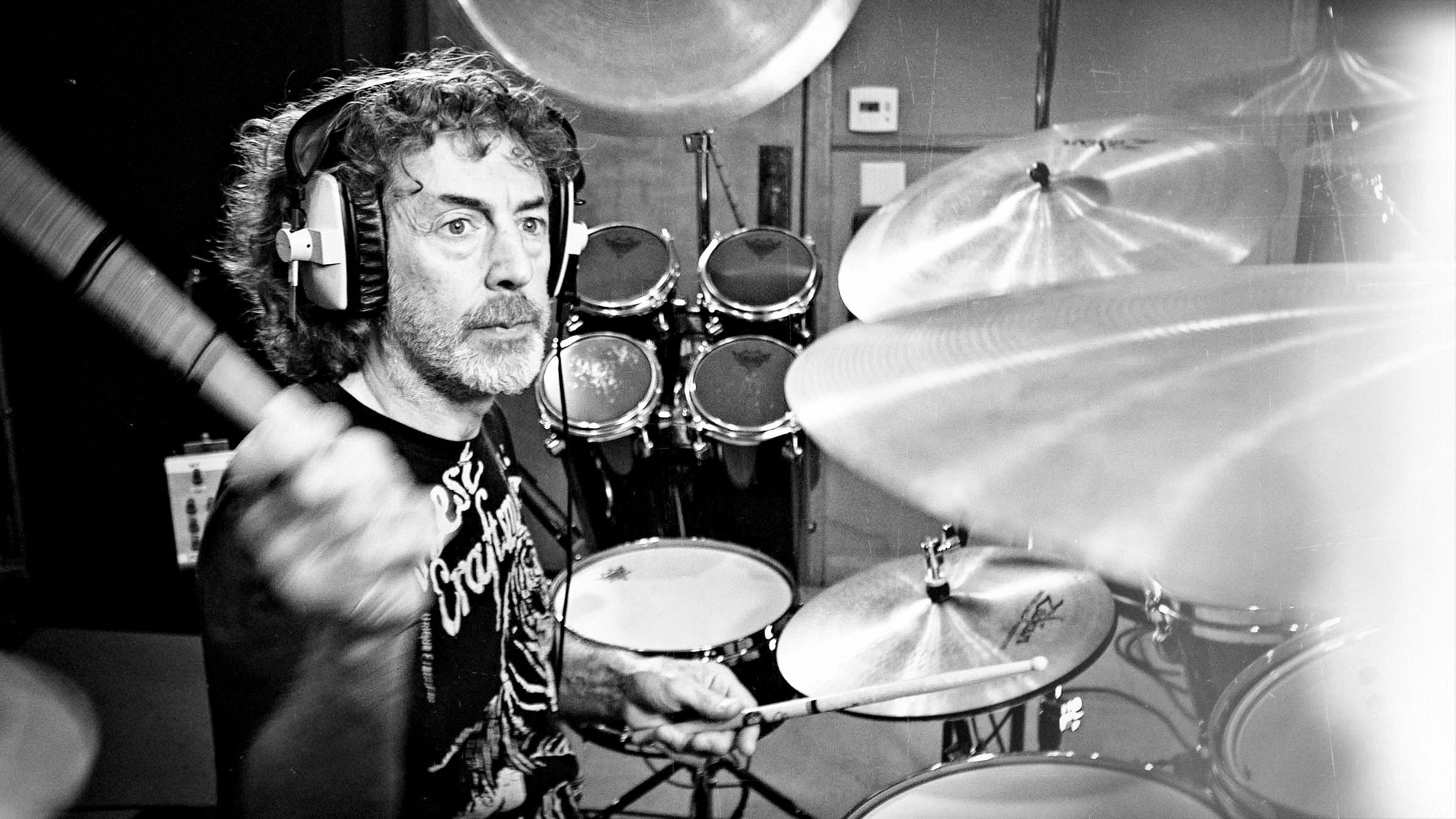 In detail
Simon Phillips has developed his very own concept of playing, recording and mixing drums in over 40 years as a professional. This not only provided him with the expected experience as a drummer but also turned him into an expert studio engineer while learning and adapting many of his recording techniques from the hundreds of industry legend engineers and musicians with whom he shared the studio. Combining the technical savvy that he gained over the years with his passion and incomparable understanding of drums has earned Simon Phillips and his studio both recognition and an international reputation.

About Simon Phillips
Simon Phillips is by far one of the world's most renowned and respected drummers, whose style not only reflects his technical gift but also his distinct musical sensibility. Whether it is rock, fusion or jazz, Simon applies the same precision and intensity to his drumming, which is never lacking in emotion and feel. Mostly known for being a member of Toto and his solo project Protocol, he has toured and recorded to date with many bands and artists, including Mick Jagger, The Who, Jeff Beck, Jack Bruce, Peter Gabriel, Joe Satriani, Tears for Fears, Judas Priest, Roxy Music, Michael Schenker, Nik Kershaw, Phd., Al DiMeola, 801, Pete Townshend, Russ Ballard, Robert Palmer, Stanley Clarke, The Pretenders, Jon Anderson, Whitesnake and Dave Gilmour... to name a few.
Get inspired with VST Instruments
Producing a synthwave track

Preset Walkthrough of Neon Drifts

Fate Takes Its Course by Martin Wiese

How to create a haunting Halloween theme

Behind the Scenes of a Demo Track for Iconica Opus

Building A Neo-Soul Groove with Vibrant

Writing a 1980s-style horror movie trailer

How to produce a pop track with Iconica Ensembles

Voltage Controlled Synthesizer

Performance Xantone Blacq

Playing Vertigo Strings