Highlights
Second synth engine: Spectral Oscillator
100 new presets and samples
New arpeggiator, filters and effects
New enhanced modulation section

Awesome second synth engine
We've doubled the power of Padshop with a second great sound-generating engine; the Spectral Oscillator. Play any sample at any speed, at any position, in either direction and at any pitch. Thanks to a completely new algorithm, you can express your creativity more freely than ever before.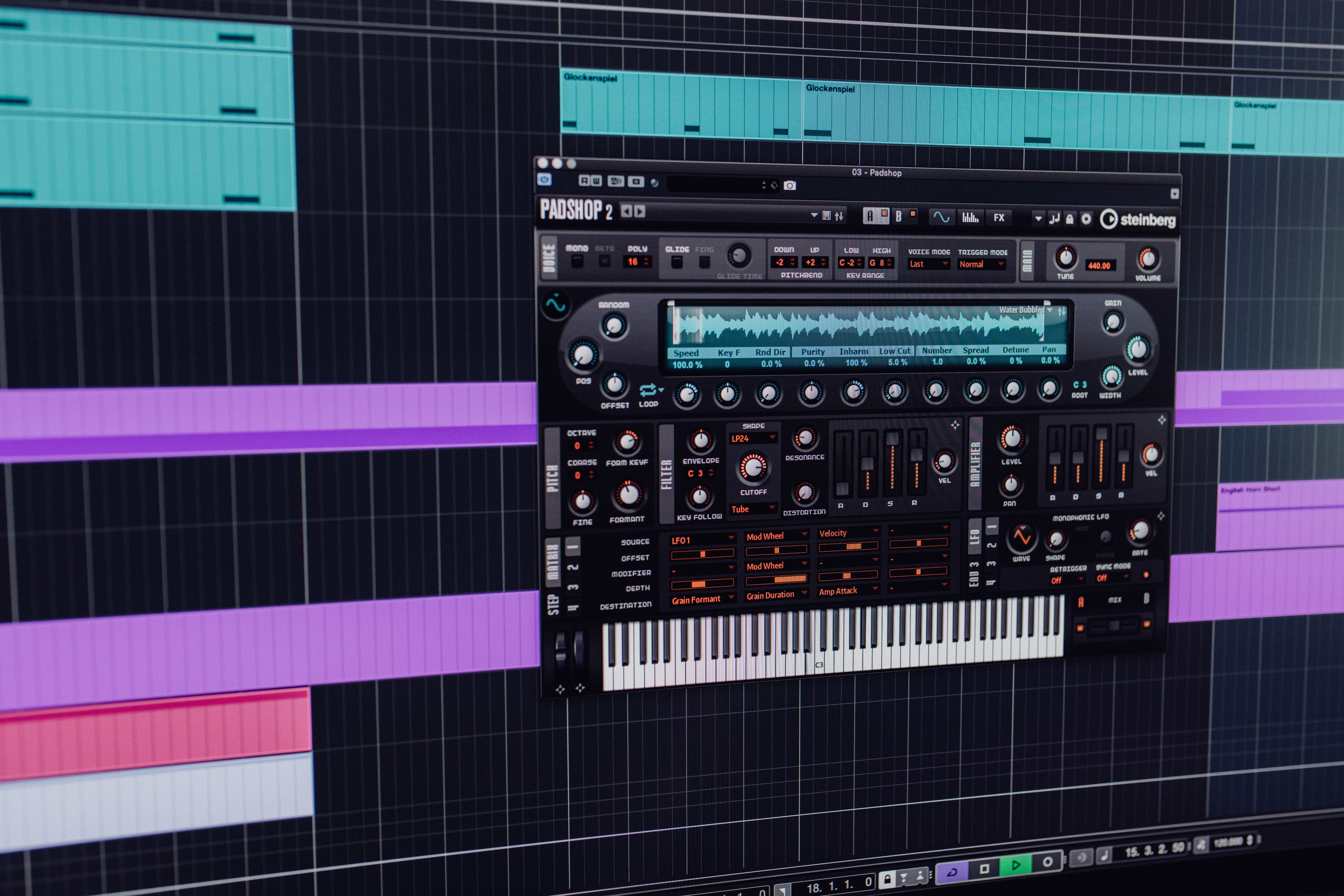 Sound design with purity and inharmonicity
Push the character of a sound into a very pure and harmonic direction or give the noisy and gritty part of the sonic spectrum much more weight. With the Purity and Inharmonicity parameters, you can easily shape the sound of your sample within the Spectral Oscillator into something with more texture and character. There is also a new low-cut filter that works completely in the spectral domain.
Entirely familiar, yet completely re-imagined

Create musical patterns and melodies
The new arpeggiator makes creating musical patterns in Padshop a lot of fun. Just draw in individual steps, connect them with legato or adjust the pitch of each step to create melodies. You can even export the pattern to your DAW for further use.

New effects
In addition to chorus, flanger and delay there is a new EQ with four bands, an ensemble and a phaser effect. All effects can now be tweaked on an extra page for each layer, creating even more individual sound design options. At the end of the signal chain there is the global reverb, which also has new additions like chorus, making it richer than ever.

Boutique sample material and 100 new presets
You can work with samples of hardware synthesizers, unique soundscapes and even a prepared grand piano. All of these sounds are just waiting for you to morph them into your own ideas. These unconventional and fascinating sounds were also the source for 100 new, exclusively designed presets.