Everything You Need[br][/br]To Produce Outstanding Guitar Sound
The Guitar Recording Kit comes with everything for you to start recording and producing your guitar with your computer or iPad right away. This bundle provides all the hardware and software you need to create studio-quality guitar recordings with your Mac computer, PC or iPad and produce professional sounding music tracks. Capture your guitar as well as vocals, bass or any other instrument with your computer and produce and mix your guitar sound and your tracks on a professional level to make the best out of your recording.
This Bundle is only available for a limited time through participating dealers in many regions around the globe. Please check with your regional Steinberg distributor if this offer is also available for your region.
Complete music production package
Everything you need to record your guitar
Including Line 6 Helix Native plug-in suite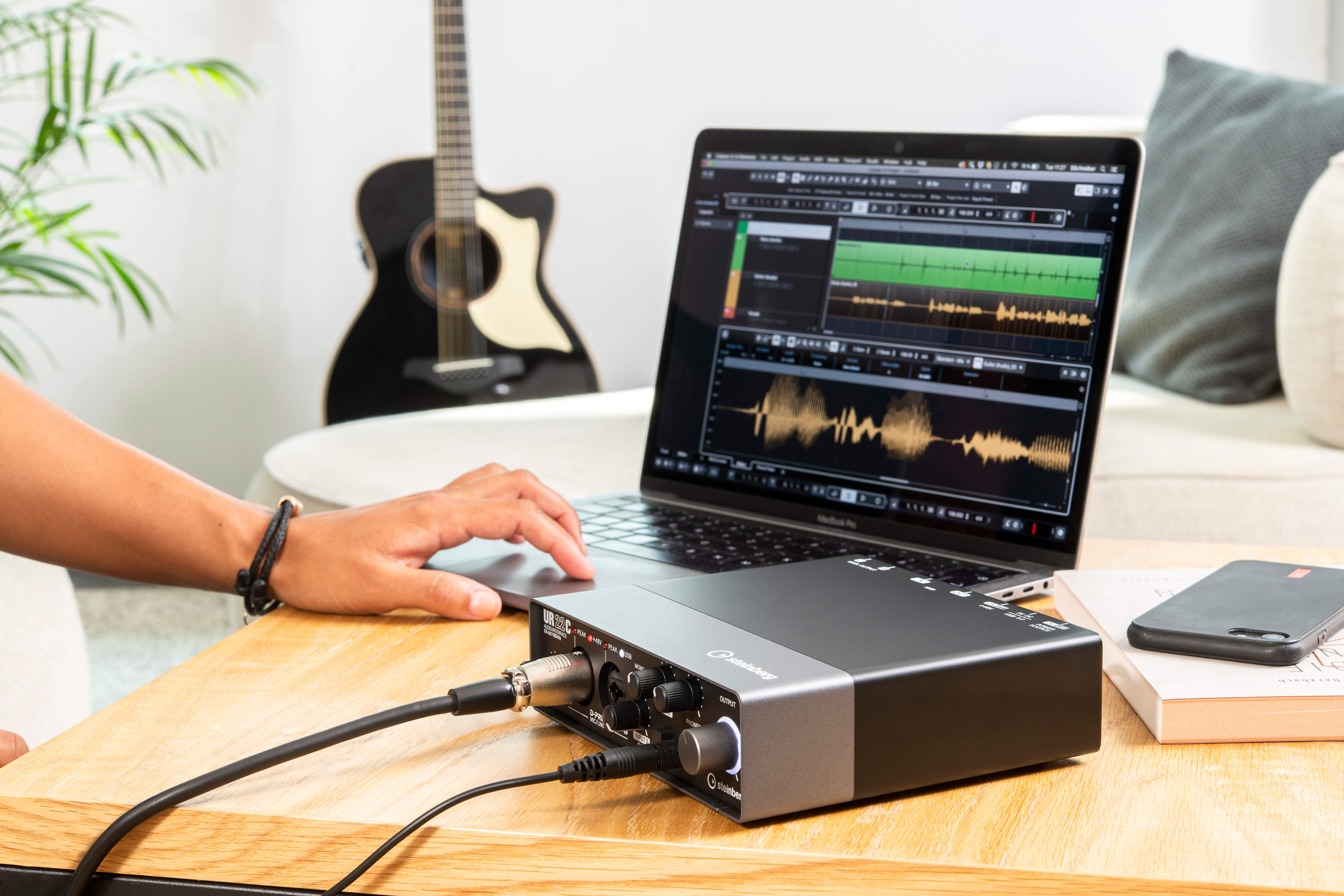 UR22C USB 3.0 Audio Interface
The UR22C is a USB 3.0 audio interface with USB-C connection featuring two inputs, two outputs and MIDI connectivity. 32-bit/192 kHz audio resolution and hardware-based, latency-free monitoring with DSP-powered effects with Cubase or any other DAW software deliver a truly professional recording experience.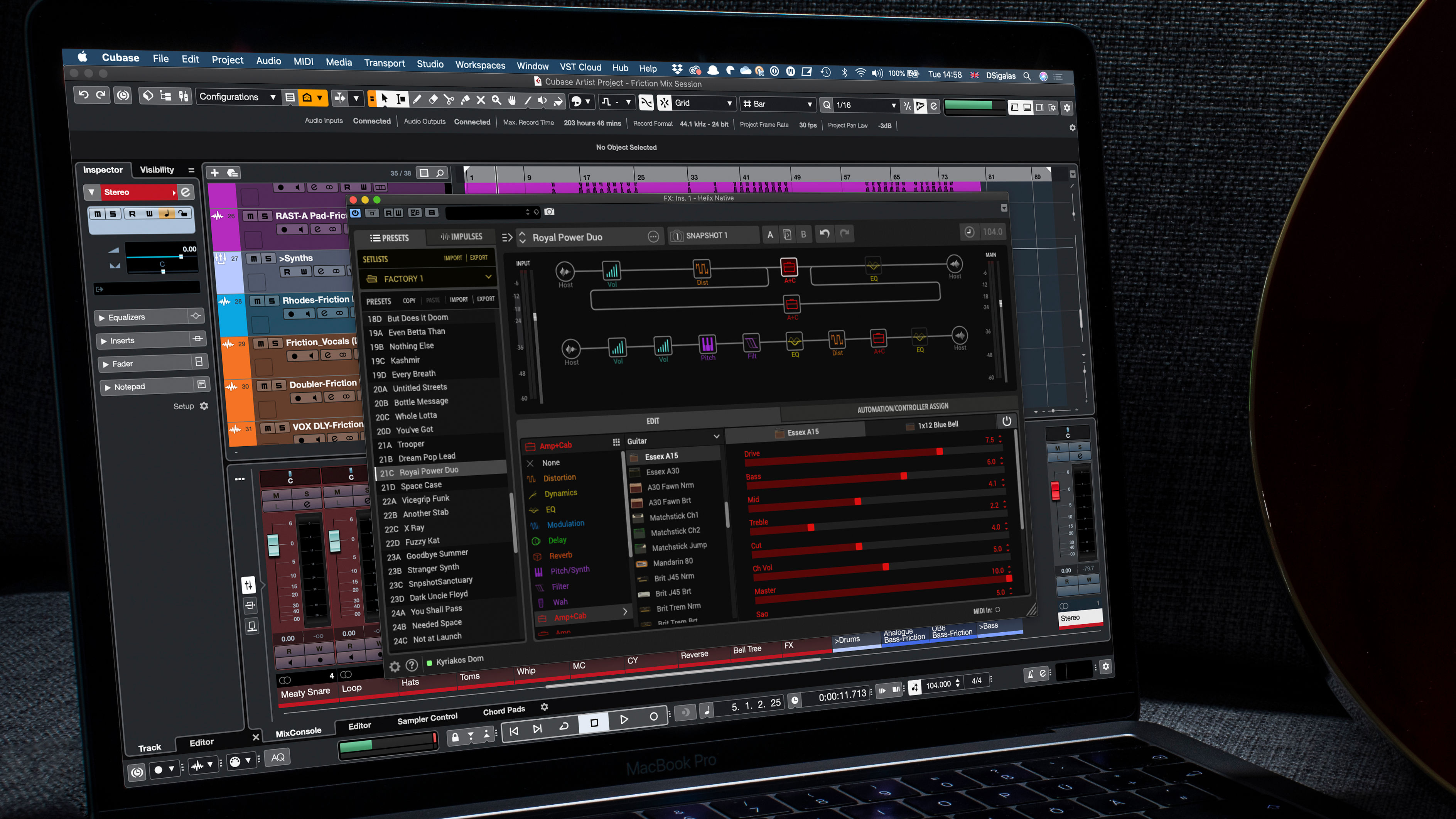 Helix Native
Helix Native by Line 6 delivers the power and tonal authenticity of award-winning HX Modeling technology in a plug-in. It features the authentic sounds of vintage and modern amps, cabs, mics, and effects, as well as extensive signal-routing capabilities and an intuitive user interface. Not just for guitarists, the Helix Native plug-in is also ideal for producers and engineers, sound designers, film/TV/game composers, electronic musicians, and anyone else seeking to craft new and exciting sounds.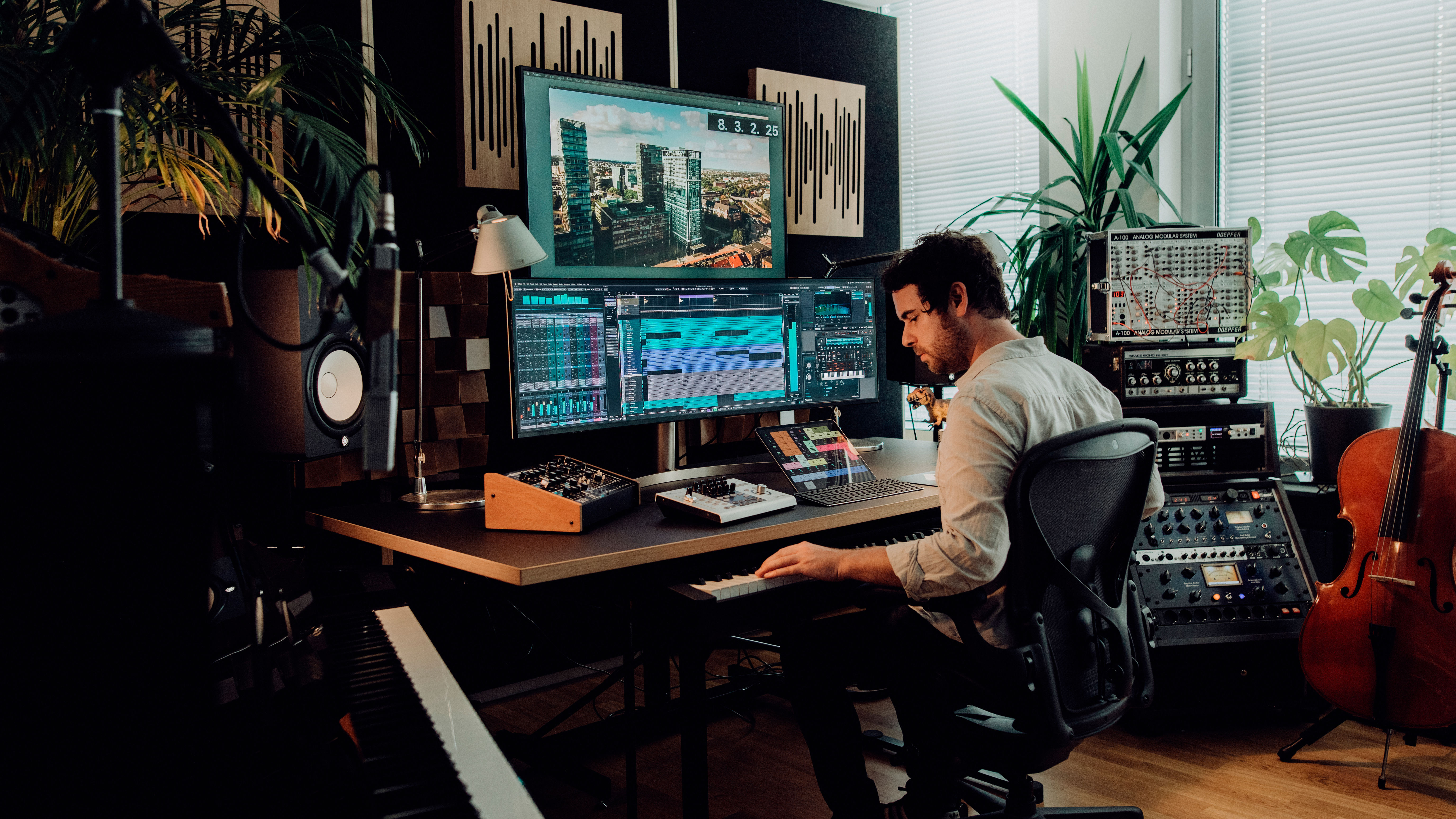 Cubase Artist Music Production System
With a rich feature set tailored to instrumentalists and songwriters who put music first, Cubase Artist offers all you need to develop your songs and productions from scratch. Streamlined recording and vocal editing tools, inspirational composing features, superb virtual instruments, FX, amps, and much more — Cubase Artist offers a wealth of opportunities for aspiring artists seeking its equal in price and quality.

Cubasis LE Mobile Music Production Application
Cubasis LE is the compact version of Steinberg's streamlined sequencer for the iPad, providing the same look and feel of its bigger brother Cubasis. Specially designed for quick and easy operation, Cubasis LE makes recording, editing and mixing a breeze and opens a new world of possibilities for your creativity.

High-End Guitar Cable
The included textile cable combines retro design with a sophisticated technological structure. The technical properties of high-class cable and the textile jacket featuring special stranding techniques and a specific material mix are perfected by two robust gold-plated NEUTRIK connectors. All this and the low capacity values make this a supreme, straight sounding instrument cable.