Backbone
One of the most innovative plug-ins for drum sound design and re-synthesis. Layer, re-synthesize and decompose samples into noise and tonal parts. Thanks to many unique features and superior workflows, you can make 808s fatter than ever, design cinematic hits, and craft your own signature drum sounds.

Amped Elektra
A rare vintage electric piano which has been completely restored by the manufacturer, sampled from the DI signal and reamped through three legendary amps like "The Tower" from 1949, a Fender Twin and Ampeg V4. If that was not enough classic gear, we have also included unique impulse responses from different reverb units through the decades. Now that's what we call a character instrument.

Electric Bass
This awesome electric bass library is based on samples and combines these with advanced physical modeling. This new concept allows you to create the sound of classics in no time at all, from J-bass to P-bass and even the MM-bass. It comes with seven articulations from fingerstyle and muted to slapped and an authentic auto legato and slide function.

Polarities for Padshop 2
The Padshop 2 expansion Polarities plays with the concept of contrasts and confrontation, like divine and evil, tonal and noisy, frozen and moving. You can morph the sounds or split polarized sounds on the keyboard. It's another great expansion by sound designer Simon Stockhausen.

Sounds of Soul
This Retrologue expansion covers the greatest synth sounds from more than four decades of soul music. More than 400 presets programmed by Dave Polich, who programmed and produced for artists like Michael Jackson, David Foster and Sergio Mendes.

Future Past Perfect
Future Past Perfect is the perfect drum toolkit for music in the style of New York House, Future House, Progressive House and Techno. This expansion is exclusively created for Groove Agent by producer, DJ and composer Dean Coleman, who moves crowds in global hot spots from Brazil, Paris and Ibiza to New York.
What was new in Absolute 4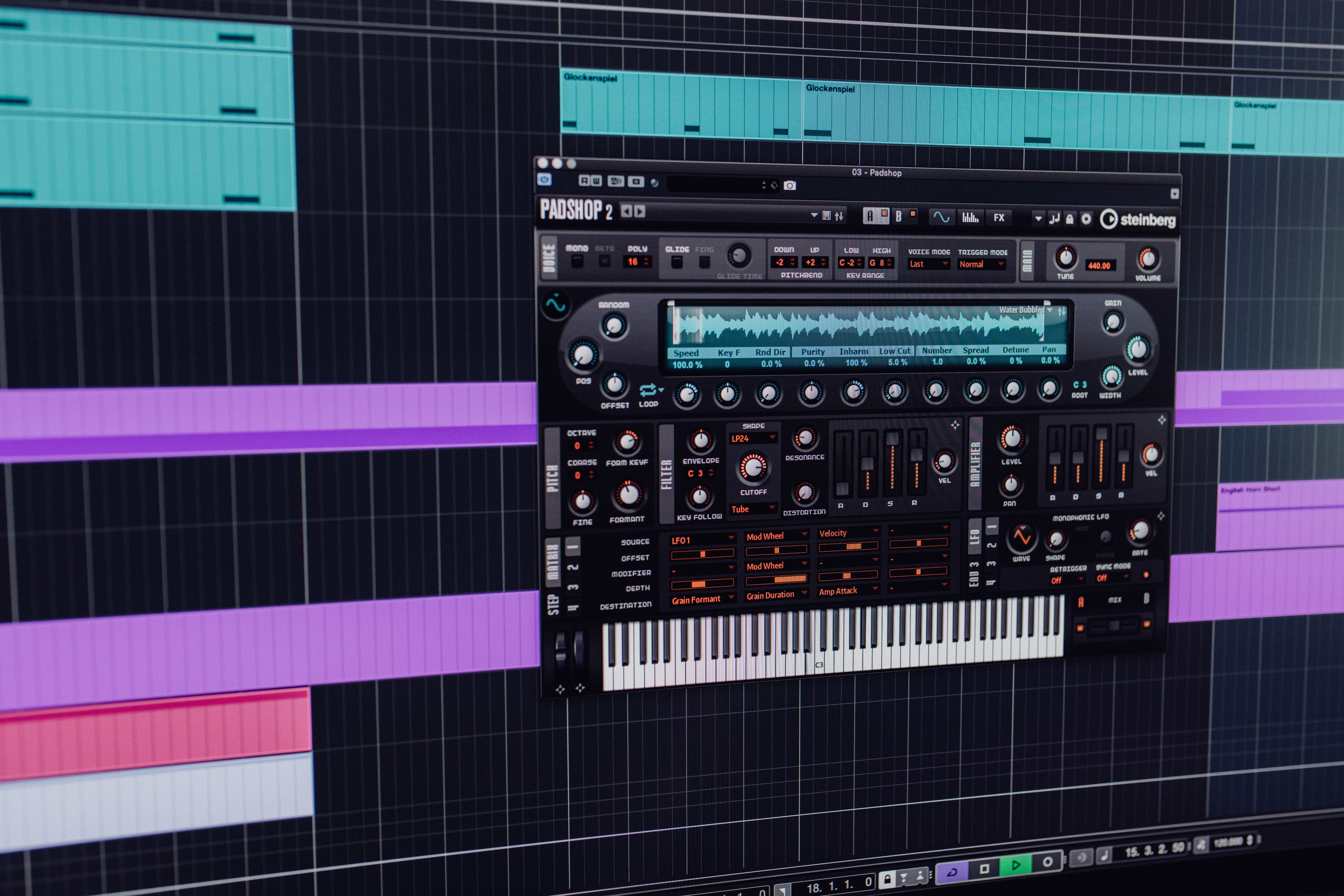 Padshop 2
Featuring granular and spectral synth engines that both let you work with samples at a microcosmic level, Padshop 2 lets you create completely new, previously unheard sounds.
Grace Period Update
Customers who have activated Absolute 4 since 22 July 2021, are eligible for a free, downloadable Grace Period update to Absolute 5.
Grace Period Info
Get inspired with VST Instruments
Producing a synthwave track

Preset Walkthrough of Neon Drifts

Fate Takes Its Course by Martin Wiese

How to create a haunting Halloween theme

Behind the Scenes of a Demo Track for Iconica Opus

Building A Neo-Soul Groove with Vibrant

Writing a 1980s-style horror movie trailer

How to produce a pop track with Iconica Ensembles

Voltage Controlled Synthesizer

Performance Xantone Blacq

Playing Vertigo Strings